How to create universal diet template?
Diet templates will help you with creating universal diets you can share with all of your customers. Don't forget you can always adjust your diet template in order to meet your client's expectations and needs.
In order to add diet template, choose 'Meals and diets' from the menu located on the left hand side of your screen.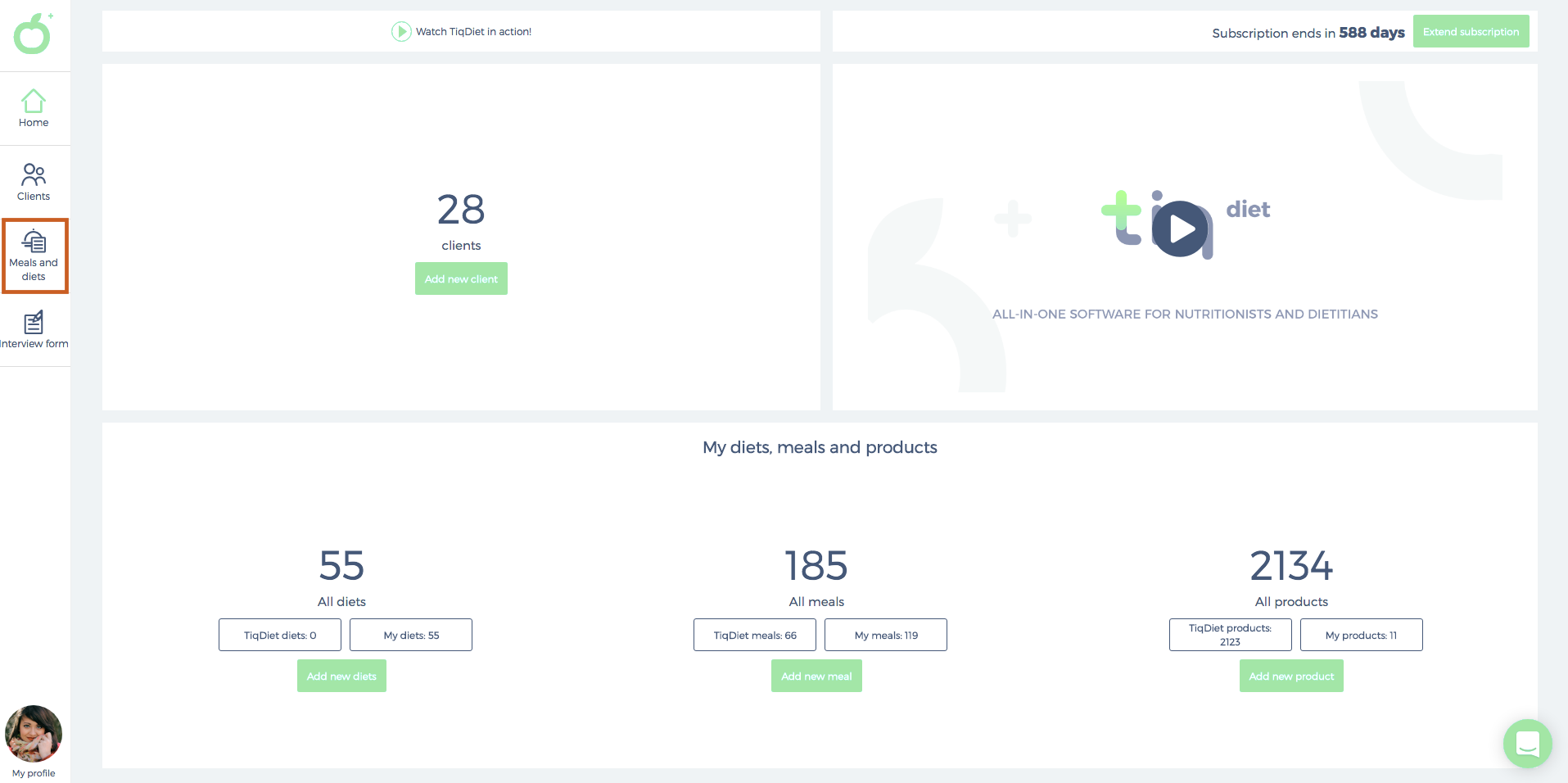 Next, choose 'Diets' and click 'Add diet'.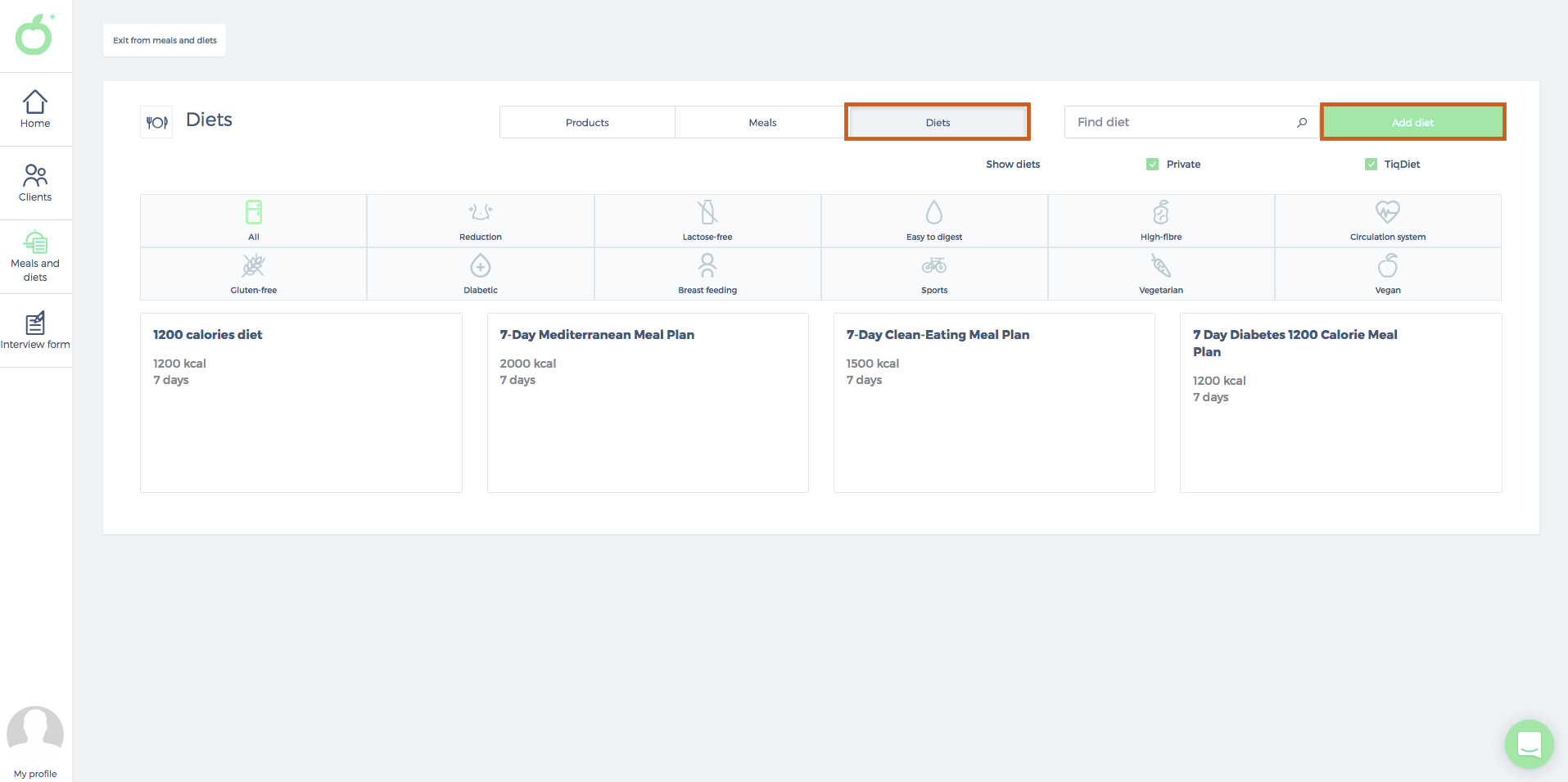 Click 'Create diet template'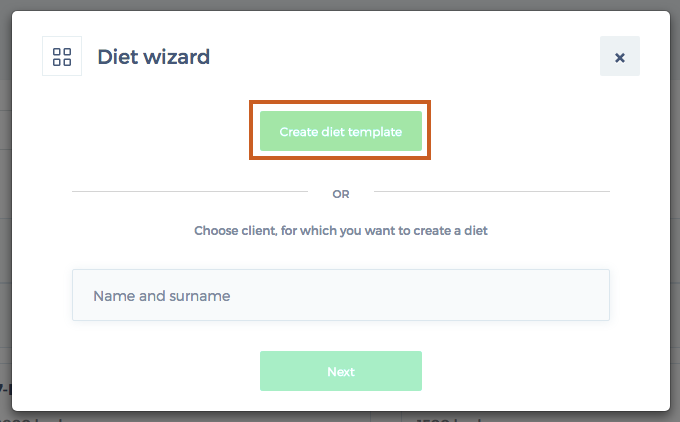 Next add all needed information about your diet, like how many days you want your diet to be.
You also need to add types, times and calories' percentage of each meal. Don't forget total sum of all windows has to be 100.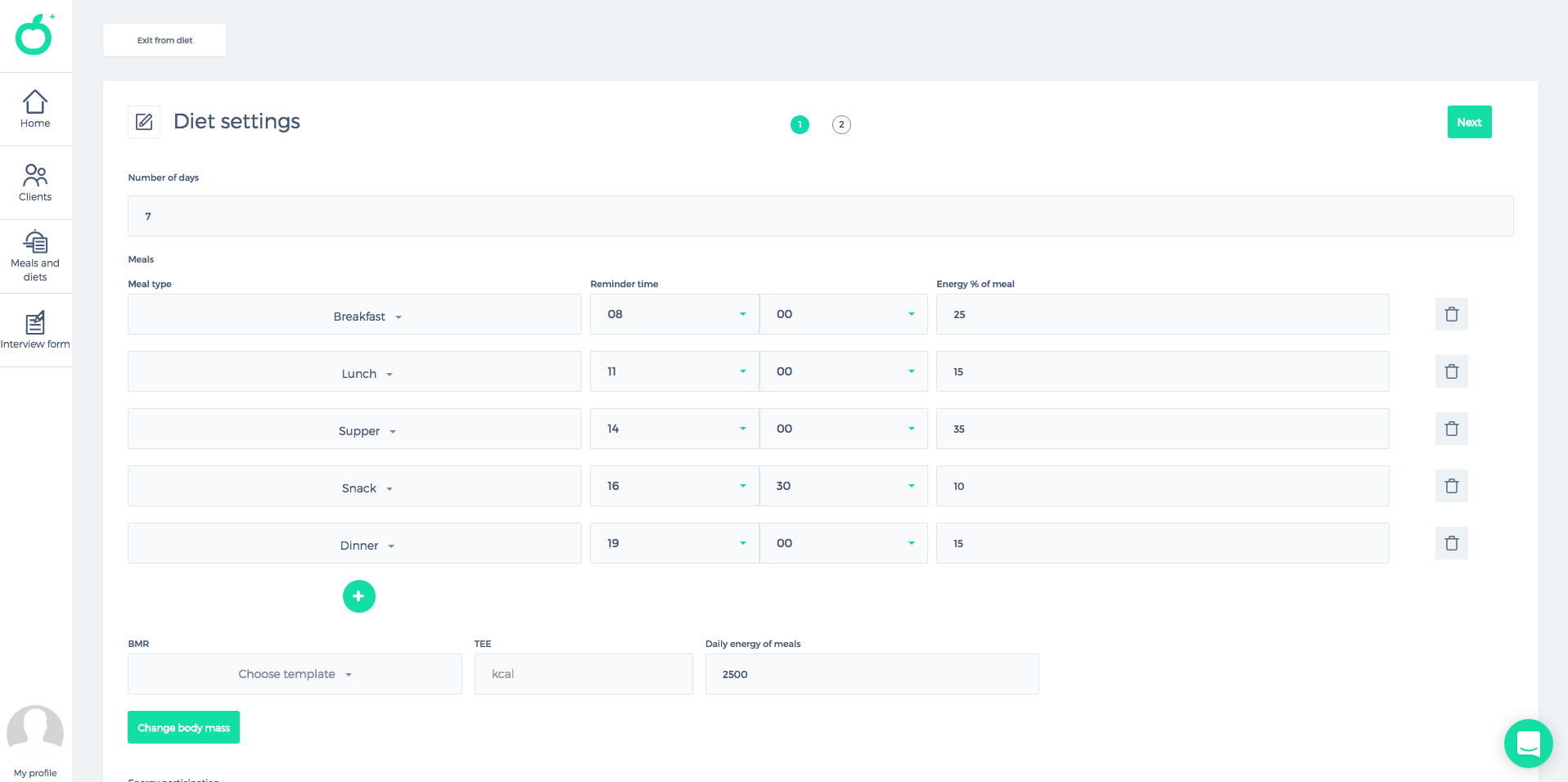 Next add daily calorie intake of each meal. It will help you with your next step – if you end up exceeding daily calorie limit, TiqDiet will let you know and you can adjust your meals.
If your diet's main goal is body mass reduction or increase, please click on 'Change body mass' button. You will be able to add expected change and how long do you think it will take. After you press 'Save' button daily calories intake will change automatically.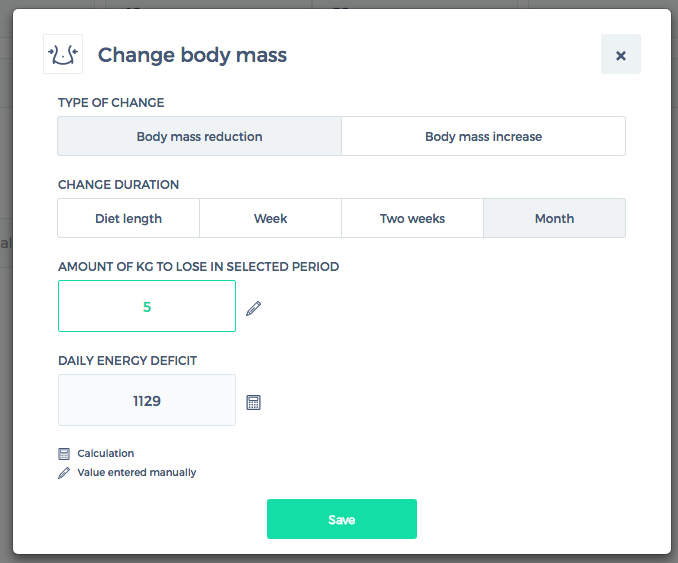 If diet that you created needs unique fat, proteins and carbohydrates proportions, you can adjust it manually.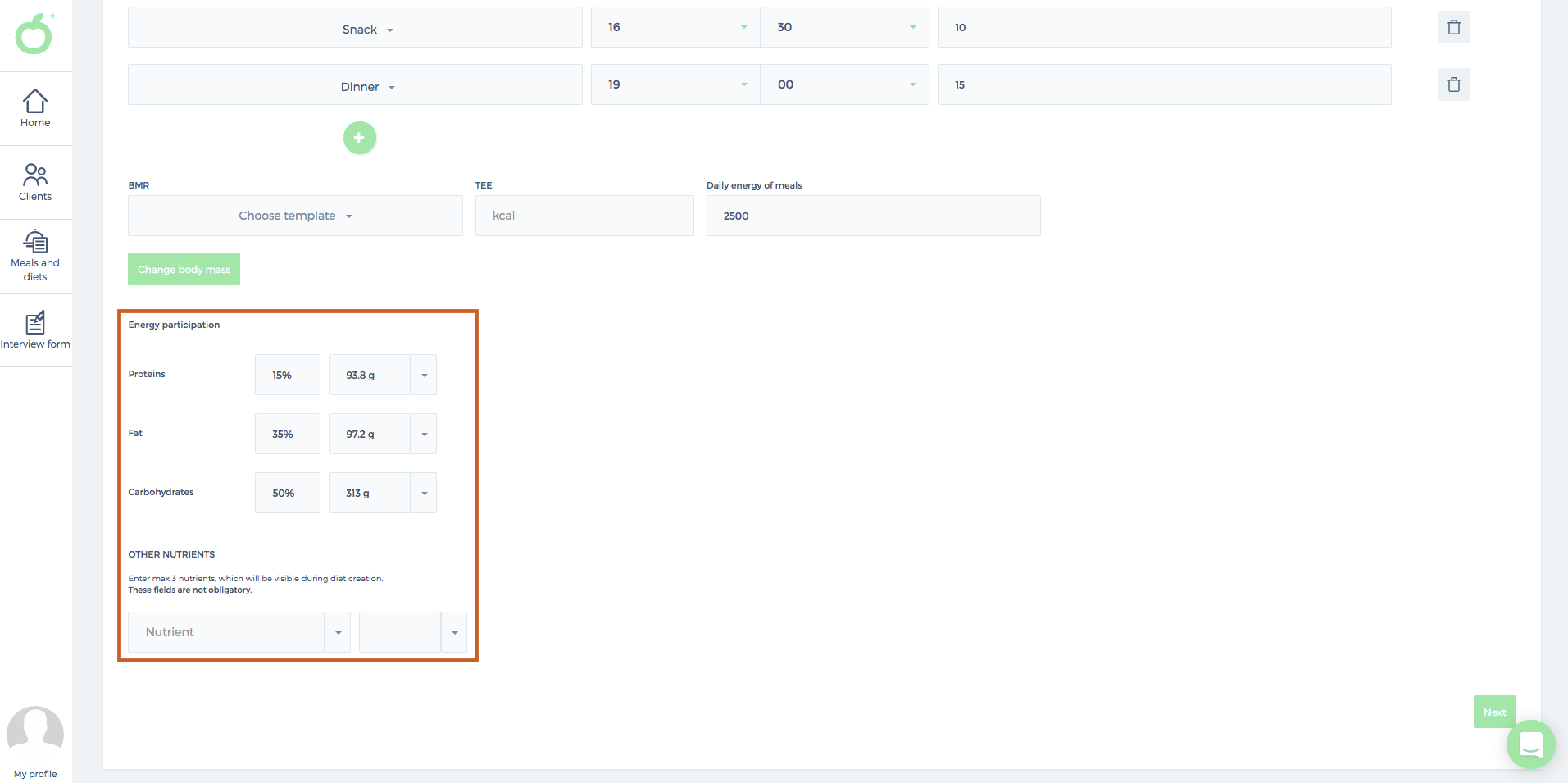 Besides fat, proteins and carbohydrates you can add up to three extra nutrients that will be visible during diet creating.
Click 'Next'.
In your next step add your diet's name.
To add a meal to your diet, please follow the steps below:
Select any cell from the data table.
Find needed meal by typing its name or by searching meal's category.
Choose any meal from selected category.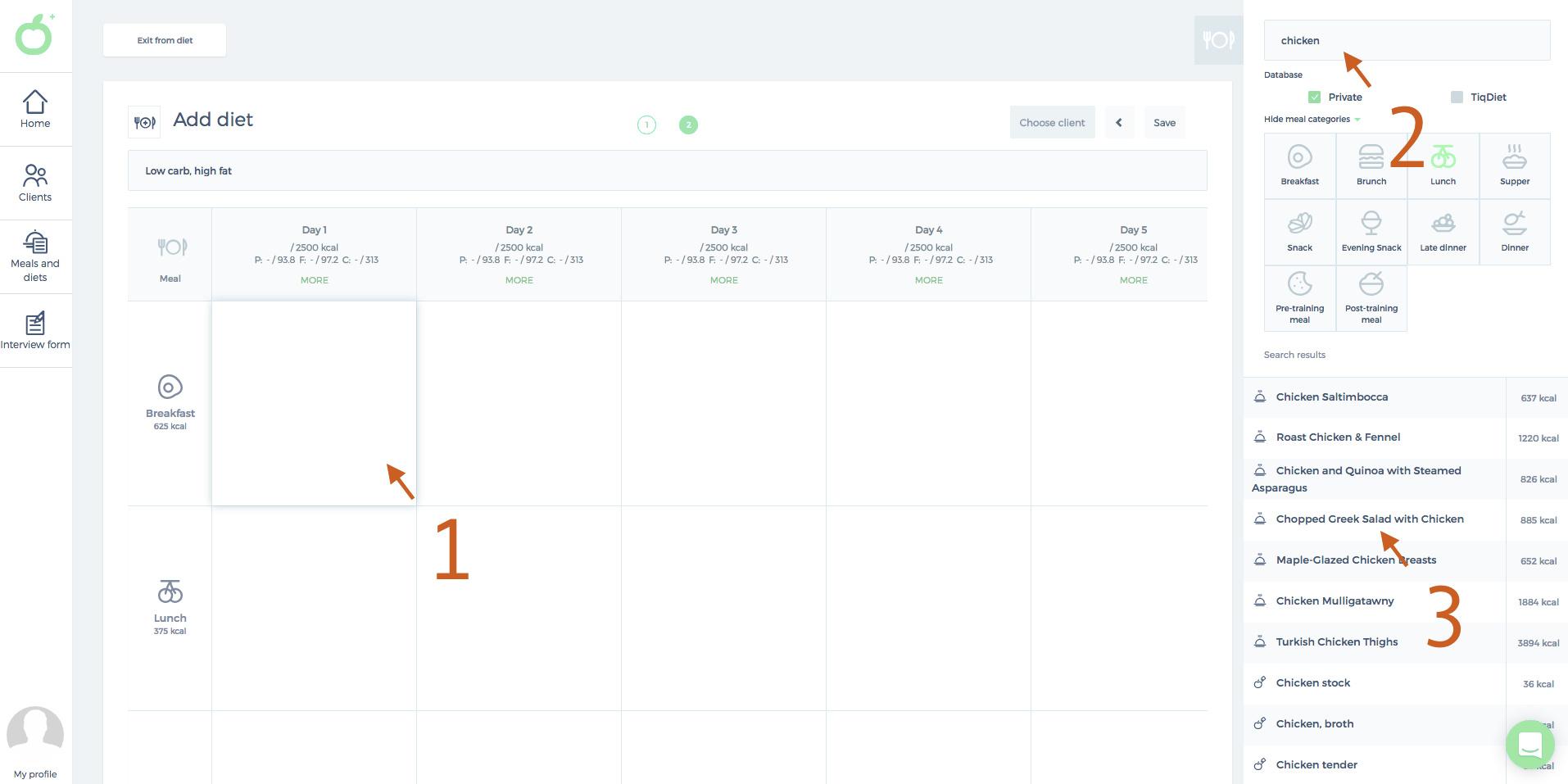 Remember that every meal and day have their calculated calorie's limit. In case you exceeded that number, it will flag up.
Choose category that your diet fits the most.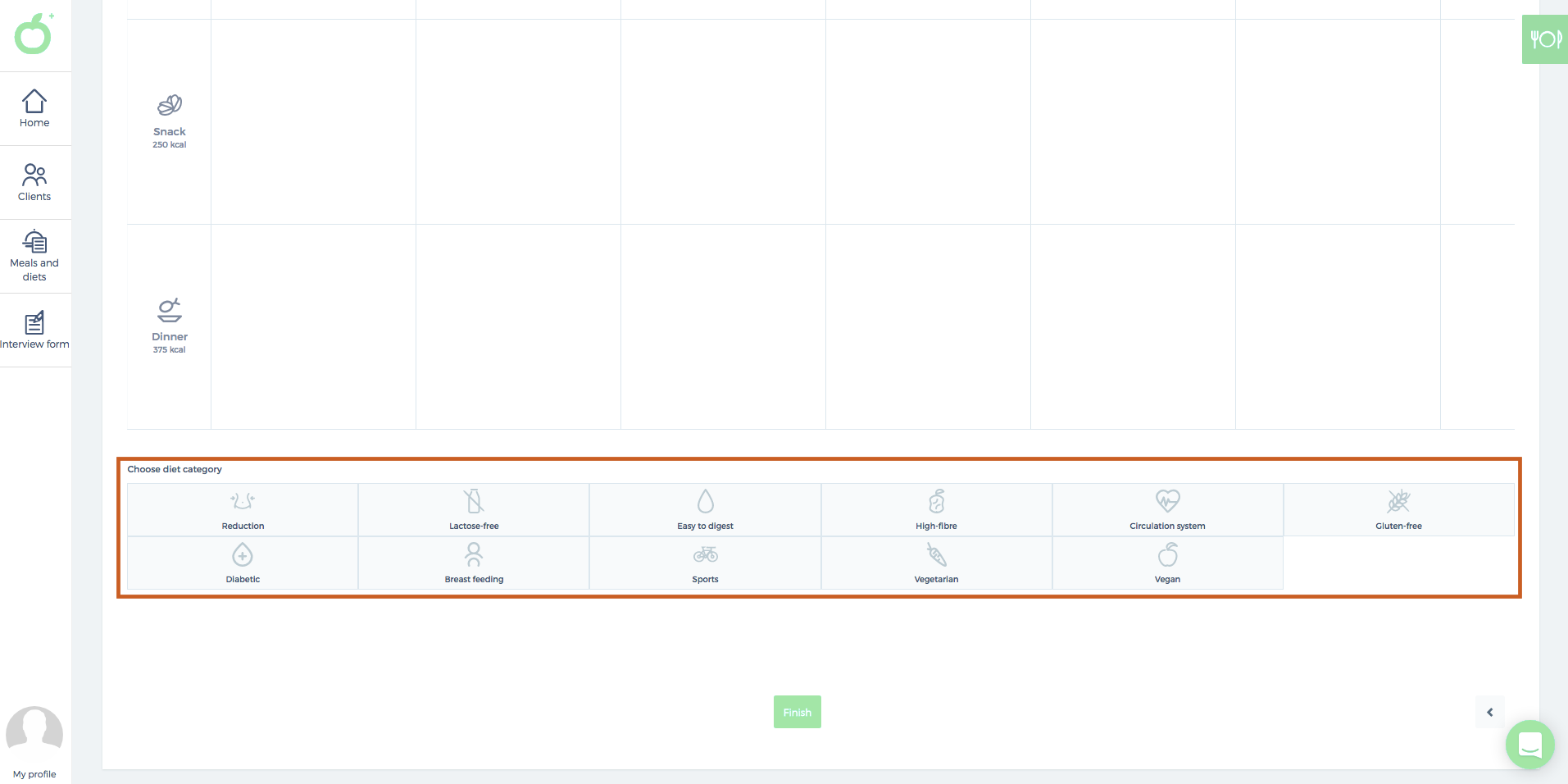 Don't forget to keep saving your work while you creating new diet in case you loose Internet connection or you turn off your computer. It will prevent loosing all your data. Don't worry – you don't have to create your new diet in one go. After you click 'Save' all your work will be saved and you can pick up wherever you left it later.
When you finish new diet, press 'Save'. Just before you exit your template, you can save it as a PDF file which is ready to print.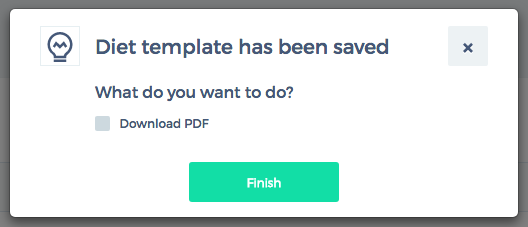 Job done!
Author
Joachim Tumanowicz
Customer support manager TiqDiet