How to add a product and calculate it's nutritional value
To add a product choose 'Meals and diets' from Menu on the left hand side of your screen.
​Next choose 'Products' and click on 'Add product'.
Next fill in information about your product. The only information you have to add is 'Product name' and 'Category', but feel free to add as much as you can. It will make meals creating and nutritional values calculating much easier.
​In order to make it easier for your customer, you can add one or more home measures, like one glass or one handful. You will create your menu faster and it will help your customer in meal preparation.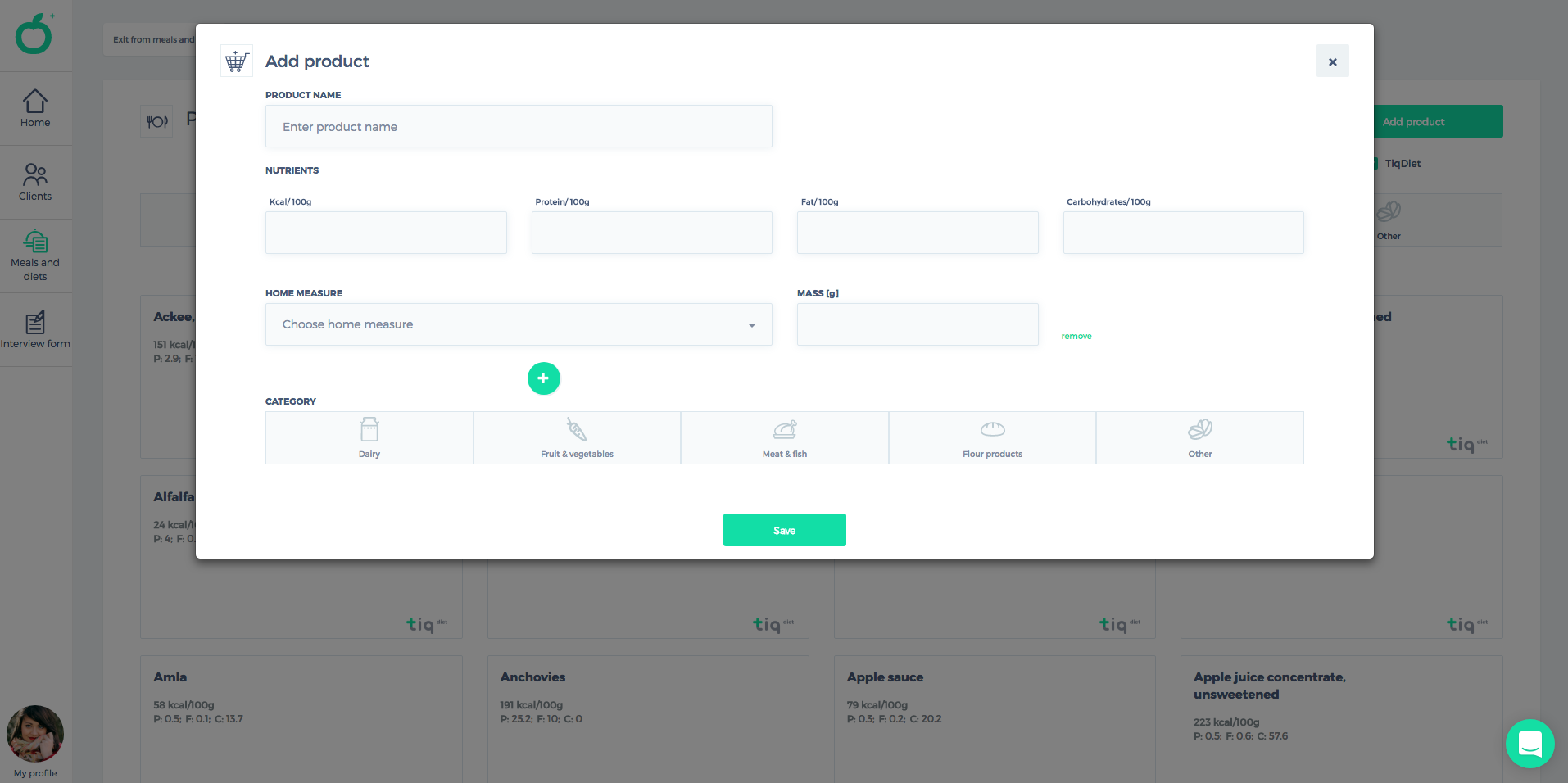 Click 'Save'
Job done! You are able to use your new product when creating diets now.
Author
Joachim Tumanowicz
Customer support manager TiqDiet