How to add a new diet based on a template?
Introduction
Creating diet templates in TiqDiet is an easy way to save you a lot of time. If you have diets created in other formats (paper / word.doc / excel) it is worth to invest the time to insert them to TiqDiet. Thanks to this you will be able to send them with a few clicks to your client's mobile phone.
When you create a diet for new client you can always use diet templates you've already created in order to save your time.
How to – step by step
First step – Click 'Clients' in the side menu and choose your client's name.
Next step – Scroll down a little bit to 'Diet', click 'Add diet'.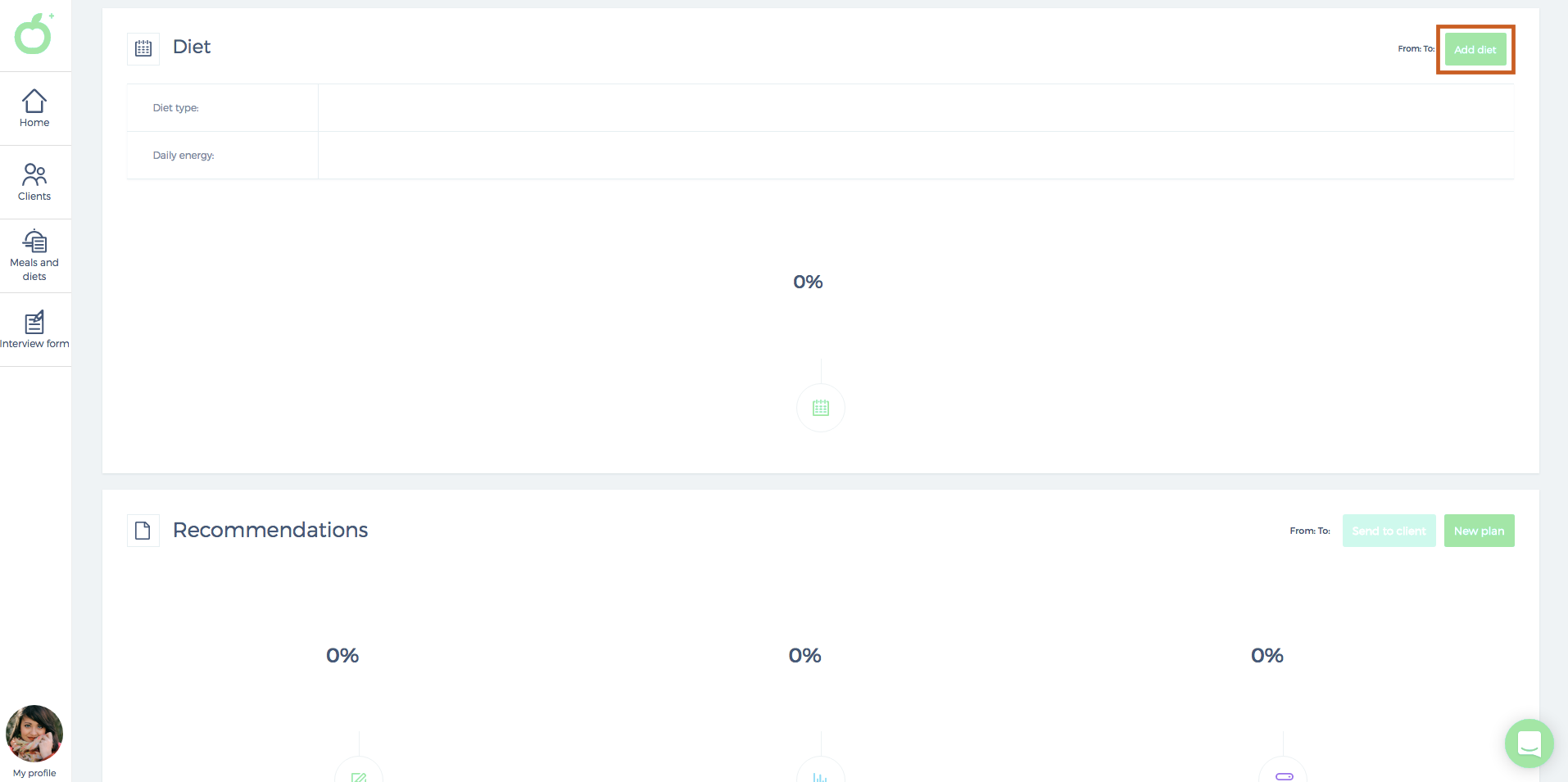 Next, press 'Use diet template'. A popup will appear.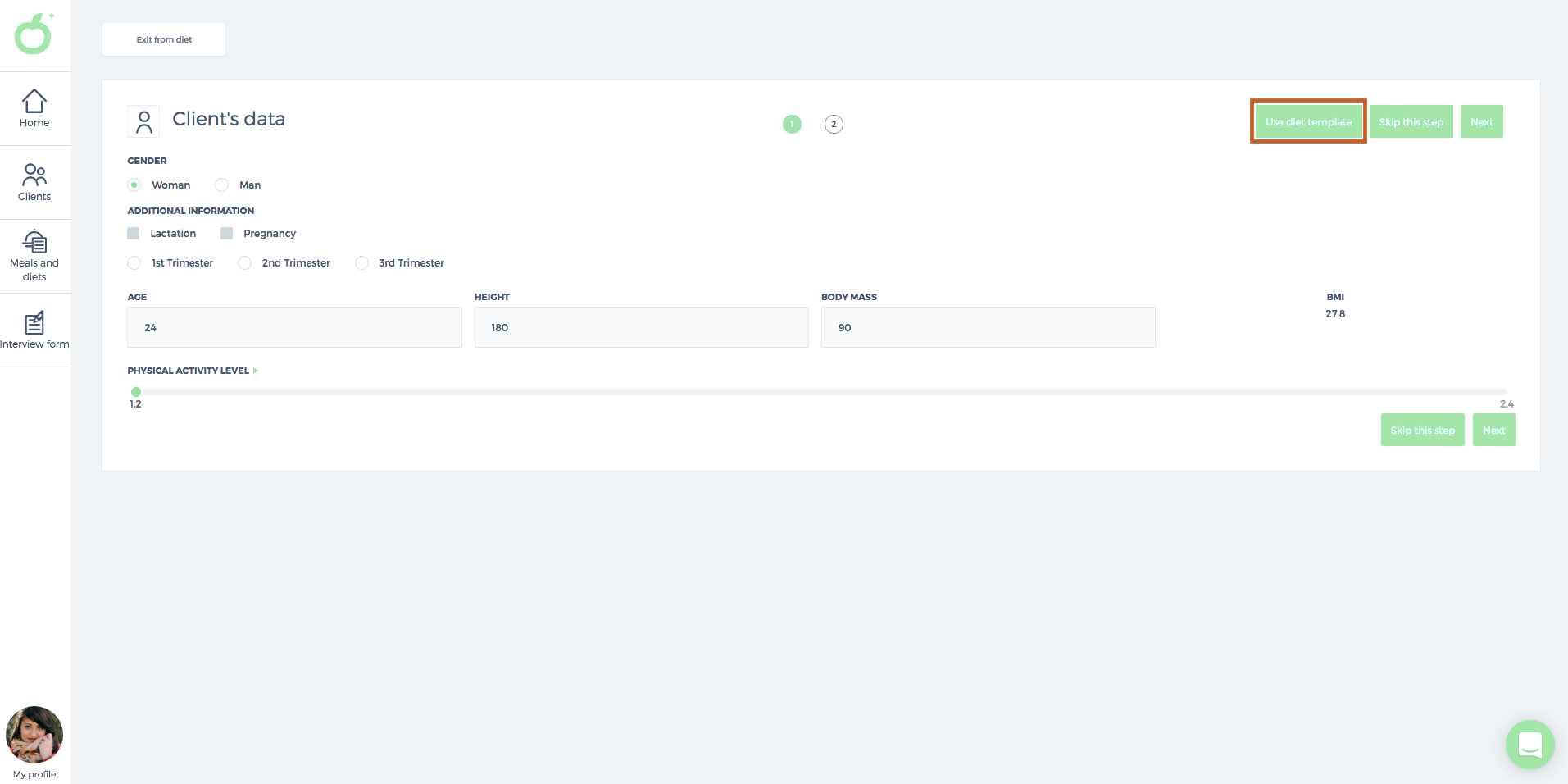 On the popup enter the name of diet the template you want to use and press 'Next'.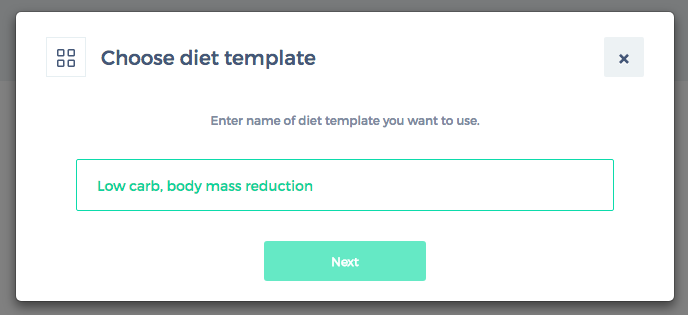 Don't forget to adjust the diet's start and finish dates (from / to). This should be done in step 2 of diet settings.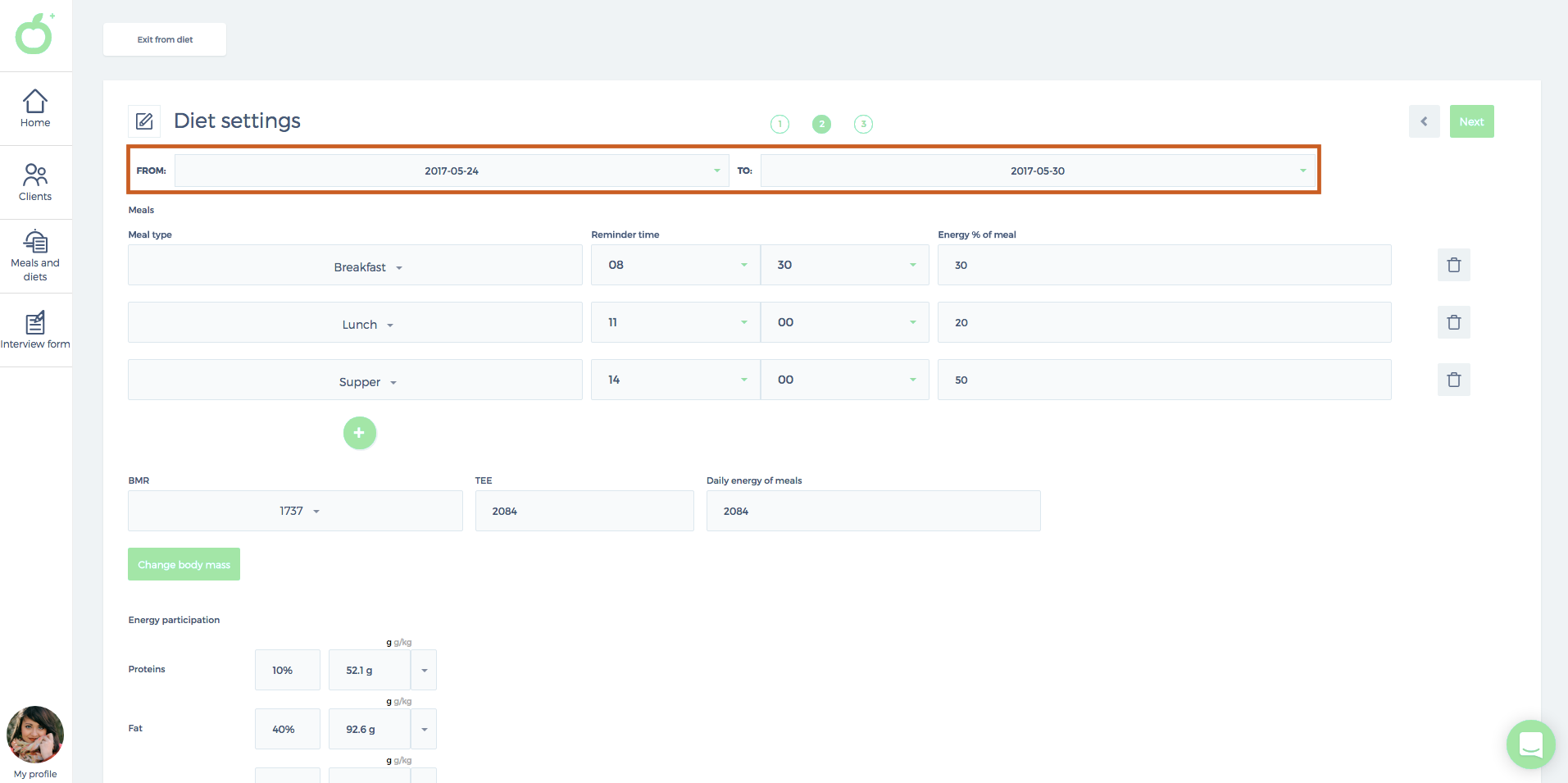 All data is setup exactly as in diet template you created beforehand. If you have to change any information in order to meet your clients needs, you will need to do it manually.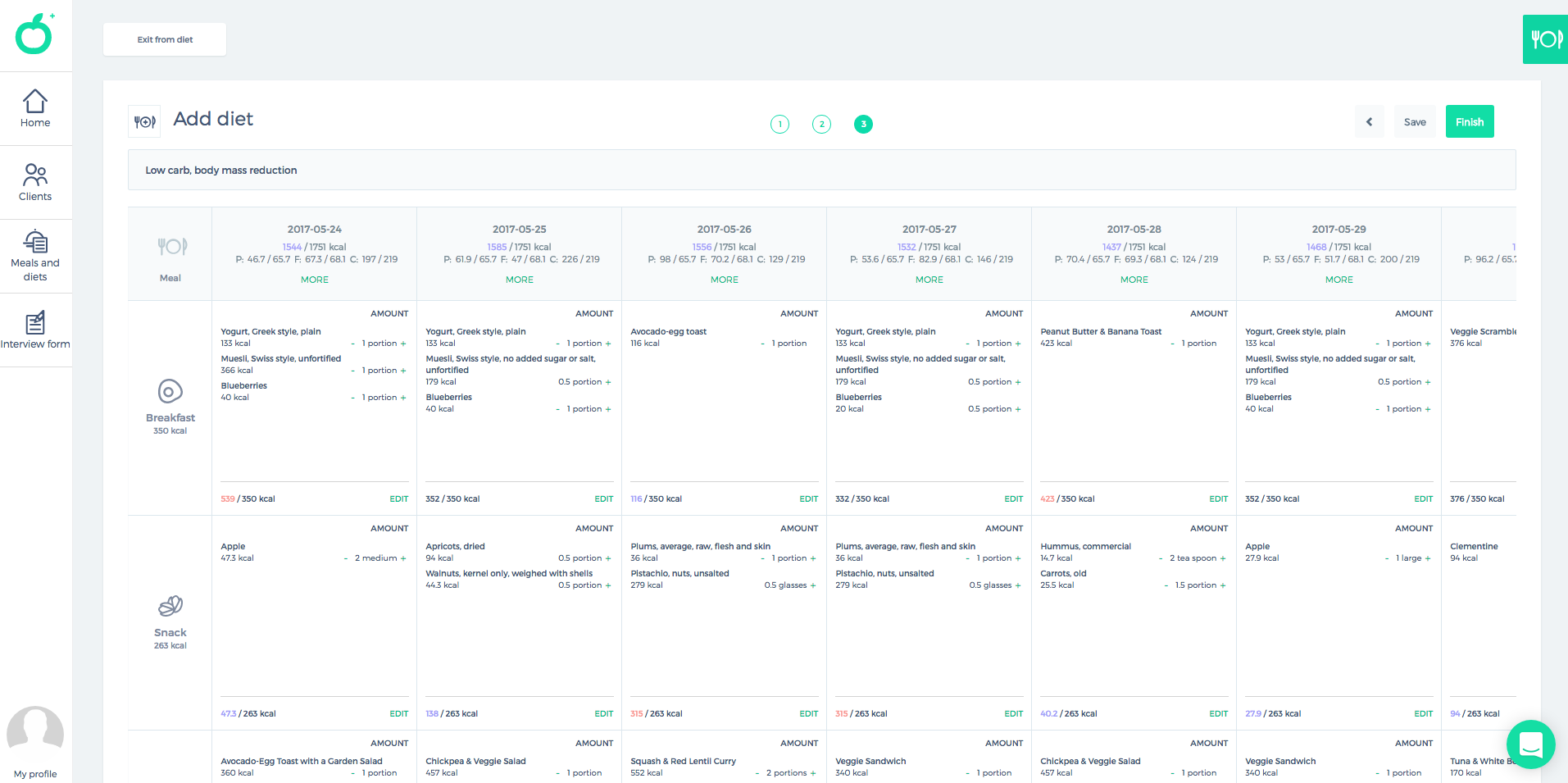 Don't forget to save your changes often. Click "Finish" when you're done.
After finishing you can save the new diet as a a new template, save and download it as PDF, or (what is best) send it to you client's mobile app. Thanks to this client's will receive reminders about meals and have access to recipes and shopping list.
In order to send recommendations to your client's mobile phone (water intake, supplement intake, body measurements, medical consultation reminder) you will need to create a set of recommendations.
Author
Joachim Tumanowicz
Customer support manager TiqDiet